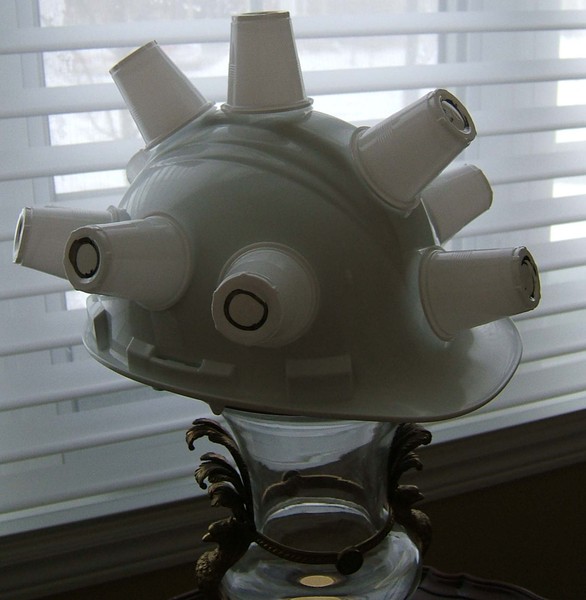 I did not know people would be so curious about my crazy announcement for the crazy hat day. Well, this Cuckoo Banana here, Me (Moi), have been making a lot of morning announcements lately because I am also organizing a Food Drive at school. This is the time of year that a lot of families would be struggling to get ready for Christmas holiday. It is also a time when many people would generously open their pockets or cupboards to donate money or food to help needy people. Normally, our school would collect food for the Salvation Army food bank, but this year we decided to take care of our own community first.
I volunteered to take charge of the Food Drive and I have also incorporated the food drive campaign with my lessons. All my students became the elves for the Food Drive. My Grade 3 students worked cooperatively to discuss what messages we should deliver to our school population. In each small group, the leader appointed a recorder to write down their message and selected a speaker to do the daily morning broadcast for the charity work.
Of course, in order to teach my students how to make impressive announcements, I have to model a few myself or fill in when the announcer is not available. I pretended to be an obnoxious TV news reporter one morning reporting live from our school for the Food Drive, called Mission Possible. I ended my morning announcement with one of my kids saying, "This advertisement is sponsored by the Elves' Association." I also did another one and ended with a message like, "This public announcement is provided by the Elves' Association which is not affiliated with Ms. X's Retirement Saving Plan." (Hehehe. I am Ms. X.) So far, the whole school seems to enjoy my morning broadcast after my "Cuckoo Banana" Crazy Hat Day.
When it comes to announcements, I am quite comfortable with hiding behind the scene and making all those noises behind the microphone in the little office. At least I don't have to see all those listeners' faces. The only problem is that the people in the office giggle too much whenever they see me show up for the announcement. Their chuckles almost made me have a few bloopers. Anyway, it is all for fun and all for good charity work, so I don't mind clowning myself for a few days on the air. In fact, I used to do this kind of fun broadcast on the air for three years when I was in Taiwan many years ago. Well, I was one of the volunteers to host "Co Co and Po Po Time", a short radio program that taught English on the air, sponsored by "King Car Educational Foundation". King Car has been mentioned quite often in a few weblogs I read. It is very interesting to read about their latest development. I guess I should write about that part of my personal experiences when I have some free time to spare. Are there any old "Co Co and Po Po Time" listeners out there?