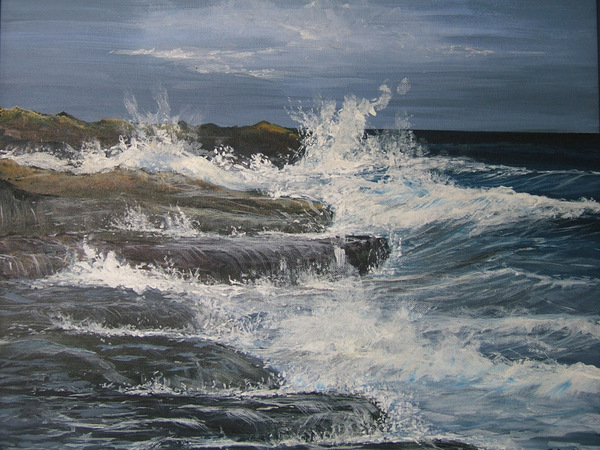 I I don't have a lot of time for myself. I enjoy painting immensely but when can I find time to do it? (Maybe I can cut down bloggig and writing emails! Hahaha.) I have a beautiful and talented younger sister (note 1) who always thinks that she can draw better than I do, which may be true, because I did not tap into my hidden ability until 7 years ago. (My parents couldn't afford to pay for any art lessons when I was grwoing up in Taiwan.)
I took the art lessons because I felt that I needed to find some way to relax and destress. Teaching could be quite demanding and stressful. I really enjoyed the time spent on paingting. The art lessons I took also made me a better teacher to teach my students how to draw at school. I have been running a few art clubs for a few years. I am not the most diligent art student because I don't have a lot of time to produce artwork. I really should try to get back to practise painting on a weekly (or more consistent) basis. New Year resolution? (still thinking....)
Here is one of my old paintings. I called myself a toilet artist. So, guess where I put this painting?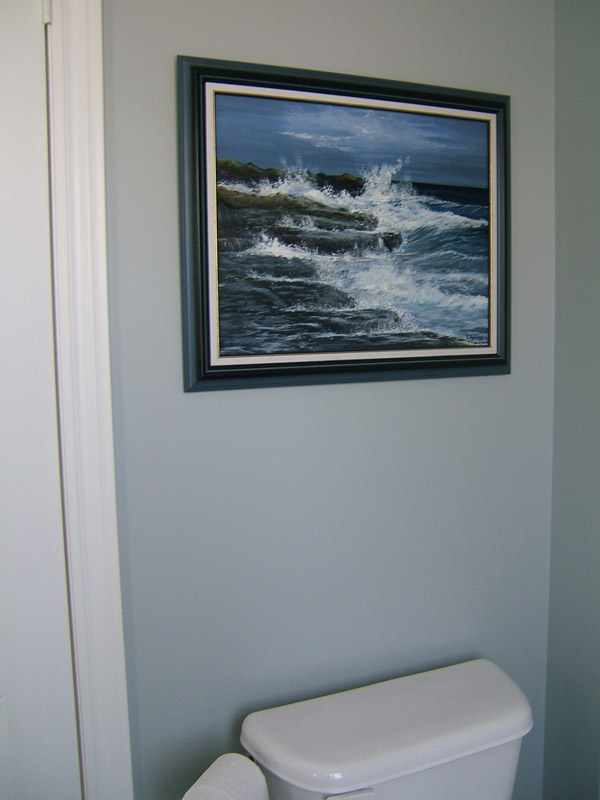 It is perfect for the steel-blue guest bathroom.
Note 1:
My beautiful sister is still single in Taiwan. If there is any single suitor out there who has some interest, please contact me via email (see my profile). Hehehe.... I could be a good sister-in-law, you know. (Wink, wink)
Then I may invite you to see my painting in the guest bathroom. Hahahaha....